Summer 2018
The GDT Summer Session will begin on Monday, June 18th and continue through Thursday, August 16th.  We will be closed the week of July 2nd.  This makes eight total weeks of classes.  To provide the most options and flexibility, summer classes will be by class card only.  In other words, you do not have to pre-register for specific classes.  Students must purchase a class card BEFORE arriving at the first class session.
Class cards will be initialed by the instructor at each class attended, indicating the number of hours of instruction received. Prices are as follows:
10 hour class card: $175
15 hour class card: $200
20 hour class card: $250
25 hour class card:  $280
30 hour class card:  $330
We will also offer our Creative Movement & Kinderdance students the opportunity to continue dancing this summer.  An eight class card can be purchased for Creative Movement ($130) or Kinderdance ($150).  Adult Beginner Ballet is $160 for the session.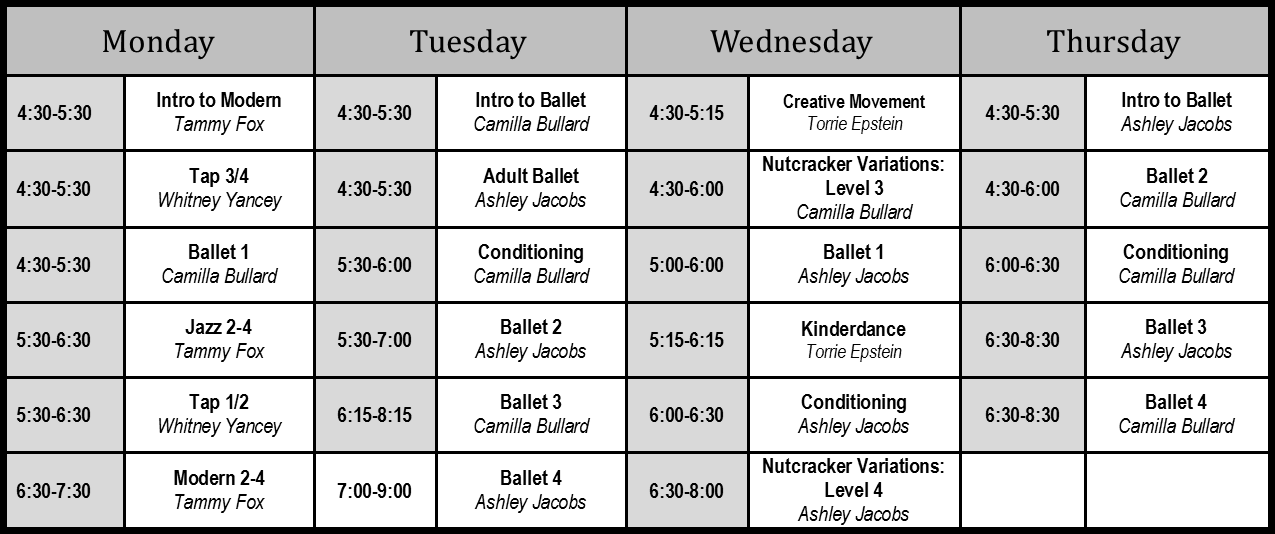 If you are new to Gaston Dance or are unsure which class level is best for you, please call the office at 704-865-5943 or email us at gdt@gastondance.com.